3 Bottle Vertical of Merlot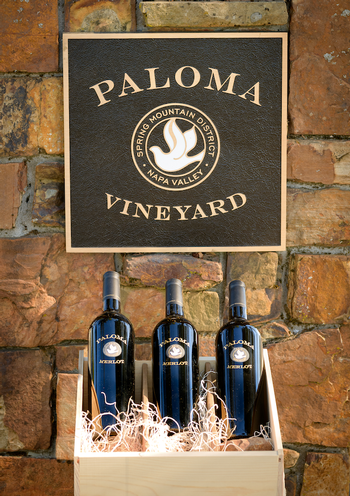 This specially selected 3-bottle vertical includes the very sought-after 2015 Merlot, which sold out immediately, as well as the exceptional 2014 vintage produced with 100% Merlot grapes–the only one of its kind. Each order includes tasting notes for each vintage and thoughts from our proprietor and winemaker, Sheldon Richards, on his viticulture and winemaking philosophies. All items are packaged in a hand-crafted wooden case locally made by Napa Wooden Boxes and burned-embossed with the Paloma logo.
This limited collection would make a beautiful addition to your budding cellar or an elegant gift for any wine lover out there. It is available while quantities last.